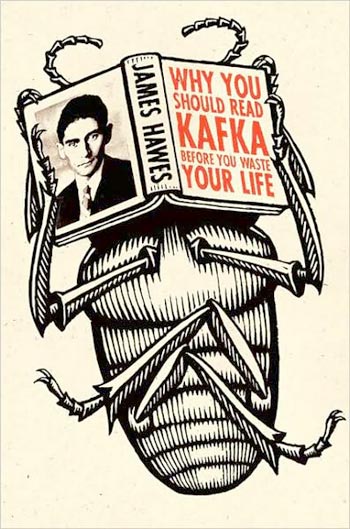 Why You Should Read Kafka Before You Waste Your Life by James Hawes.
Design and lettering by Steve Snider.
This clever metaphysical cover wraps a book that seeks to debunk certain myths about Kafka. It's as if Gregor is reading the book itself in order to determine how this reading of Kafka's life and motivations might offer clues into his own existential dilemma. For some reason, the illustration puts me in the mind of Scott McCloud's Understanding Comics, but I can't say why.