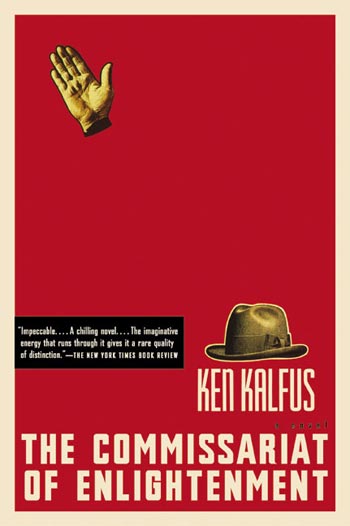 The Commissariat of Enlightenment by Ken Kalfus.
Design by Elizabeth Ackerman.
Interestingly, Elizabeth Ackerman, in her credit, calls to attention her source material and inspiration for this particular cover: "based on a poster by Nikolai Prusakov, 1929." The poster in question is for a German film called The Man of Fire, and you can find it here. I thank her for introducing me to his work. I love all the white space and the positioning of the elements at opposing corners.