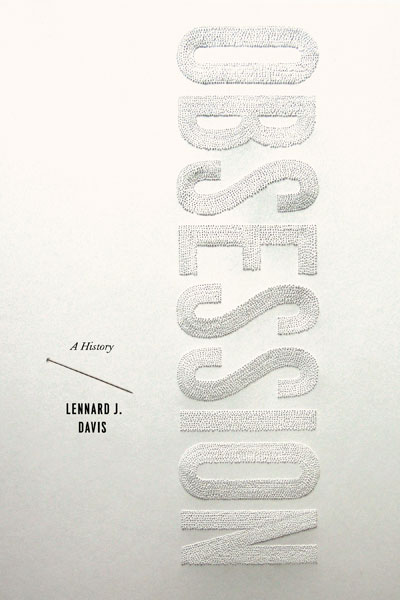 Obsession: A History by Lennard J. Davis.
Design by Isaac Tobin.
Lettering by Lauren Nassef.
I'm not certain the illustration necesarily indicates obsession (compulsion, perhaps?) but there's still something nice about the process by which the title is rendered. The inclusion of the instrument by which it was produced is a nice little touch. I haven't seen this cover in person; I wonder if there was an embossing effect added to make the cover that much more tactile.