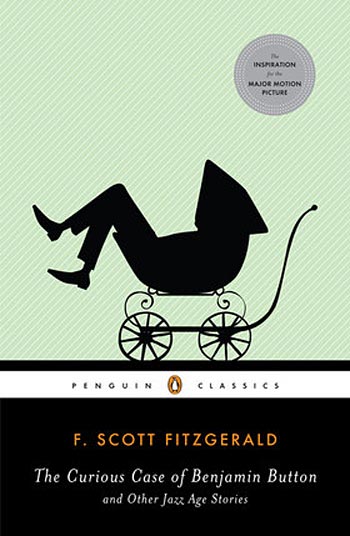 The Curious Case of Benjamin Button and other Jazz Age stories by F. Scott Fitzgerald
Design and illustration by Jen Wang.
The illustration, suggestive of Victorian silhouettes and the Antebellum South, perfectly captures the spirit of the title story, both in subject and tone. The way it balances on the page against the angled striped background is fantastic.