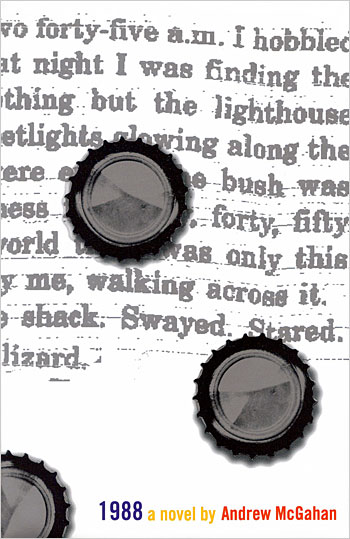 1988 by Andrew McGahan.
Design by John Gall.

This jacket illustrates the literary beer-soaked road novel contained therein quite literally, incorporating an excerpt of the novel into its design. Printed on silver paper, the bottle-caps gain extra reflection from spot-glossing. The white ink coating the background is particularly dense, offsetting the text beautifully.